HR-Consulting (www.search4staff.com) on behalf of its client, is looking for a highly professional candidate to fulfill the position of:
Sales Account Executive
Codul postului vacant: SAE
HR-Consulting (www.search4staff.com) on behalf of his client -looking for a highly professional candidate to fulfill the position of the Sales Account Executive.
About Client: Index is a UK-based company with an operational office in Chisinau that helps leading companies like GoEuro, Vodafone, Venly, YC startups, and 100 more companies, scale their engineering team by finding outstanding talent.
Above Average Principles:
Accountability. See It, Own It, Solve It, Do It. Become part of the solution; We expect you to have personal ownership and pride;
Empathy. Respect for others and their feelings; Show others that you care;
Extra-Mile. Ask the question: "What else can I do?"; Reject average, good to pass by;
Extra Smile. We look to the positive side in every situation. We love what we do every day. Ask the question: "What is good in this?"
Constant Learner. Ask the questions: "What coaching do you have for me?" and "What can I do better?"; What is the learning here?
Make an impact. Give before you ask. Be always, happy to help;
Index helps leading companies scale their engineering team. Our mission is to empower every organization on the planet with outstanding talent.
Key Responsibilities
Works with inbound leads to qualify the prospect based on the BANT technique
Creates rapport with interested prospects and builds trust
Negotiate contracts
Work with past clients or leads to rejuvenate interest
Place opportunities of hiring for the clients to our Talent team
Closes deals
Upsells and accelerates growth in existing accounts.
Meeting clients needs and supporting clients along the way
Become a mentor to new members of the team, helping them learn about Index, our model, and how proper sales development practices can improve relationships and increase revenue
Proven track record in full-cycle B2B Sales in the software industry is an advantage
About you:
Great communication skills; Fluent written and spoken English;
Great first impression;
Experience with a cold call, feeling free and accommodating with the prospect;
Top-level responsibility;
Easy going, persuasive with the customer;
Great at building rapport;
Bargain skills, great negotiator;
Technical knowledge of the programming languages is preferred
International experience is an advantage
Experience in similar positions of min 2 years will be considered a strong advantage
We offer:
Base salary starting at 1000 USD net
Possibility of earning more than 2000 USD/month in Bonuses;
Private 70,000 MDL Health Insurance;
Sport allowance 25 USD/month;
Work with international clients;
500 USD learning stipend for certifications, conferences, and training courses;
Long-term employment, fully covering social package;
Possibility to work remote;
Apply now! Our team is eager to meet you!
To apply, please submit your CV to HR-Consulting e-mail: a.bonari@search4staff.com; Phone: +37362101257.
Please, indicate the relevant vacancy code SAE in the subject line or CV. Short-listed candidates will be contacted and invited for interview.
Alte anunțuri publicate de aceasta companie
Joburi similare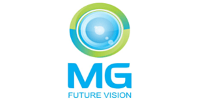 CV-ul a fost expediat!
Închide