Feel IT Services offers web design and development services, desktop and mobile solutions, managed services and maintenance support to medium range customers located in areas like US, Israel, France, Belgium and Switzerland.
With headquarters in Paris and a strong, ambitious R&D and Support Team based in Romania and the Republic of Moldova, we can add real value to your projects, both in development and maintenance.
Our mission is to help our customers to become more profitable in their IT projects.
We develop a healthy culture based on: Quality, Flexibility,
Transparency and Respect.
We are looking for a highly motivated iOS developer to join our team in Chisinau. If you are a developer who wishes to be a part of a winning team if cutting edge technologies and challenges make you shine if you are smart and independent and you are looking for a big change in your career.
iOS Developer
What we think you'll need to be successful:
● Good knowledge of Objective-C and Swift languages
● Experience with iOS frameworks such as Core Data, Core Animation, UIKit, CoreLocation, etc.
● Experience with offline storage, threading, and performance tuning
● Familiarity with RESTful APIs to connect iOS applications to back-end services
● Interest and experience in UX/UI design a great plus;
● Understanding of Apple's design principles and interface guidelines
● Familiarity with push notifications
● A knack for benchmarking and optimization
● Proficient understanding of code versioning tools (GIT especially)
● Familiarity with continuous integration is an advantage
● Familiarity with app store submission process
● Ability to write and speak technical English.
iOS developer

Responsibilities:
● Design and build applications for the iOS platform
● Ensure the performance, quality, and responsiveness of applications
● Collaborate with a team to define, design, and ship new features
● Identify and correct bottlenecks and fix bugs
● Help maintain code quality, organization, and automatization

What we offer:
• Competitive salary and bonuses based on experience and performance
• Supportive working climate with flexible work practices
• Company-sponsored events
• Friendly and healthy work environment
• Continuous learning tools
• Career development opportunities ( certifications / trainings / conferences)
• Feel IT referral bonus
• Hybrid (Remote/Office) job
• Lunch tickets

If interested, please email your resume to job@feel-it-services.com
Alte anunțuri publicate de aceasta companie
Joburi similare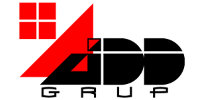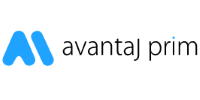 CV-ul a fost expediat!
Închide