Feel IT Services offers web design and development services, desktop and mobile solutions, managed services and maintenance support to medium range customers located in areas like US, Israel, France, Belgium and Switzerland.
With headquarters in Paris and a strong, ambitious R&D and Support Team based in Romania and the Republic of Moldova, we can add real value to your projects, both in development and maintenance.
Our mission is to help our customers to become more profitable in their IT projects.
We develop a healthy culture based on: Quality, Flexibility,
Transparency and Respect.
We are looking for a highly motivated Data Scientist to join our team in Chisinau. If you are a Data Scientist who wishes to be a part of a winning team if cutting edge technologies and challenges make you shine if you are smart and independent and you are looking for a big change in your career.
Data Scientist
We are looking for a Data Scientist to join our data team. As a data scientist you will take part in our ongoing endeavour of developing a robust analytic pipeline that is able to digest multiple types and forms of data without manual intervention and use advanced analytics to supply predictive insight. We work with many types of data and with every processing and modelling technique out there.

Our data team consists of skilled and experienced professionals with both academic and industry background in multiple scientific fields and we are seeking someone creative, smart and fun to work with to complement our versatile team.

In order to excel in our team, you need to be a skilled data scientist and a strong python developer.

Primary Responsibilities:
Design, implement and deploy ML/DL algorithms;
Apply quantitative analysis and an insightful presentation of data to see beyond the numbers and understand how our users interact with our growth products;
Automate data collection procedures, and pre-processing of structured and unstructured data;
Analyze large amounts of data to discover trends and patterns;
Apply data mining techniques, perform statistical analysis, and build high-quality prediction modelling;
Meet the business vision and strategy in accordance with the product innovation backlog;
Collaborate with the product, engineering, and UX/UI teams to deliver usable and informative analytical interfaces;
Basic Requirements:
Proven experience as a Data Scientist, preferably working with B2C / B2B2C SaaS products;
Python expert!;
Excellent understanding of machine learning techniques and algorithms and methodology
Experience with common data science toolkits, such as Pandas, Scikit-learn, Tensorflow, FeatureTools and more;
High-level applied statistics skills, such as distributions, statistical testing, etc.
Experience in data mining and insight drawing from large data sets;
Proficiency in using query languages such as SQL, Hive, Pig;
Data-oriented personality, analytical mind, and problem-solving aptitude;
Team player with excellent communication and presentation skills to tech / non-tech people alike in Computer Science, Engineering, Mathematics or relevant field; graduate degree in Data Science or other quantitative field is preferred;
Fluent in English, both written and verbal";
What we offer:
Competitive salary and bonuses based on experience and performance;
Travelling opportunities in some projects areas;
Supportive working climate with flexible work practices;
Company-sponsored events;
Friendly and healthy work environment;
Continuous learning tools;
Career development opportunities ( certifications / trainings / conferences);
Feel IT referral bonus;
Hybrid (Remote/Office) job;
Lunch tickets;
If interested, please email your resume to job@feel-it-services.com
Alte anunțuri publicate de aceasta companie
Joburi similare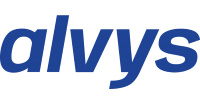 CV-ul a fost expediat!
Închide