Medecins Du Monde is looking for:
Accountant
Accountant
MdM is looking for an Accountant
www.medecinsdumonde.net
If you are graduated or just about to be graduated in economics (accounting, finance or economics), or you are a Certified Accounting Practitioner or a Certified International Professional Accountant. You have a working knowledge of English, Romanian and Russian, you know the Moldovan national accountancy standards and you will like to engage with a multicultural team, send us your CV to mdm.moldova@gmail.com indicating in the email subject: Accountant.

Main mission:
To ensure the accounting treatment of financial operations and to manage a site's cash flow in compliance with MdM procedures, local legislation and donor rules.

Main activities:
· Maintain expected standards and deadlines regarding procedures and deadlines
· Ensure the cross-cutting and multidisciplinary link with MdM and partners, within the scope of the occupation
· Where necessary: provide technical supervision and support to partners. Implement the MoU. Compile, control and check items submitted and formalise feedback on these items.
· Manage cash flow: make payments and carry out cash inventories
· Bank management: preparation of cheques, bank reconciliation
· Manage advances: maintain the monitoring table (operating advances, safety budget)
· Monitor cash flow, anticipate needs and supply requests, manage flows (bank/cash box) and currencies
· Report on malfunctions encountered (cash flow errors, incomplete purchase procedures, etc.)
· Record accounting transactions in:
· Cash records, bank records, register of advances.
· Accounting software (SAGA)
· Make analytical allocations (accounting and budget indicators)
· Reconciliation, consistency checks, research and analysis of discrepancies
· Check compliance with the purchasing procedure (presence of an approved purchase request, eligibility of the invoice)
· Conduct the monthly closing of the accounts
· File and archive accounting documents
· Prepare accounting documents to be sent to headquarters (copies, filing, numbering, etc.)
· Participate in drafting departmental activity reports
· Participate in the management of audits (retrieve accounting documents)

Main skills:

Ø Master accounting rules and related procedures
Ø Ability to use Excel and the Microsoft Office Pack
Ø Ability to use field accounting software (SAGA)
Ø Identify and look for cash accounting errors and the reasons for them, and regularise them
Ø Identify and analyse the causes and consequences of accounting malfunctions and report them
Ø Support a partner (identify needs, technical supervision, control, communication of professional knowledge)
Ø Assess the consistency of accounting documents
Ø Use the defined filing and archiving systems and methods
Ø Organise the priorities of the relevant activities, adapt planning according to priorities and hazards
Ø Work in a multidisciplinary team and in partnerships
Ø Master the language of the coordination (English, Romanian, Russian)


· MDM is advancing the announcement for potential positions, Applications will be processed on an ongoing basis, don't wait for applying!
Only shortlisted candidates will be contacted within 10 days from receiving the CV.

Alte anunțuri publicate de aceasta companie
Joburi similare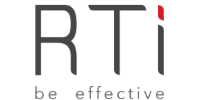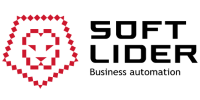 CV-ul a fost expediat!
Închide